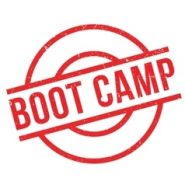 You are invited as part of your joint venture to attend our 6-week NPL Boot Camp which will cover the procedures and tactics for evaluating, purchasing and managing distressed mortgage debt. Each session will be 2 hours starting at 6 pm weekly each Thursday evening from August 3 to September 13th. Click the link below to see the full calendar with each session topics linked.
All sessions will be recorded and available for viewing if you miss a session or just want to review.
To attend you MUST register in advance for this meeting:
https://zoom.us/meeting/register/7b2a0e627b2949947510d14dfea9e911
After registering, you will receive a confirmation email containing information about joining the meeting.
For info on installing the Zoom client and accessing a meeting, visit: https://www.youtube.com/watch?v=Rzk4vdTIi0c
You can also download the Zoom applet at http://zoom.us/client/latest/ZoomInstaller.exe​
---
---
Note.Ventures NPL BootCamp Weekly Session
Time: 6:00 PM Pacific Time (US and Canada)
Dates: Every Thursday evening from August 3rd to September 14th
Topics Include:
Sourcing notes
Market trends, future outlook
Risk Assessment
How to review/sort a tape
Collateral review
Chain of assignment/allonge review
Title review
Acquisition procedures
Loss mitigation analysis
Loss mitigation procedures
Compliance review
Asset management
Asset liquidation options, whole note & partials