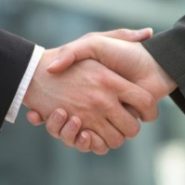 We are real estate professionals who have years of experience in turning distressed assets into profitable ventures while helping to improve the communities in which we invest. 
So, how can you benefit from working with us?
With our extensive knowledge of how to purchase distressed mortgage notes at deep discounts and reposition them for maximized value, you can invest with us in various ways to benefit from the kind of high performance returns which are typical of our business model. We offer joint venture opportunities to provide a larger portion of the profit based upon the project's performance.
The current market conditions support this unique opportunity to purchase bulk quantity non-performing notes and improve the quality of the collateral. As a result, we are popular with qualified investors to partner with us in JV Partnerships.  With our knowledge and expertise to source the distressed notes and manage the work out and re-performance process otherwise known as 'home retention', our partners enjoy the aggressive upside that repositioned notes offer by leveraging our expertise.
Above all, we strive to treat every homeowner with dignity and respect. Through this philosophy and business model we have been able to turn non-performing mortgage notes into performing loans which creates revenue for our ventures and income to both us and our venture partners.
 What is a joint venture?
Two or more partners agree to form a new corporation to pursue a specific business opportunity. Sometimes partners in JV's contribute equal amounts of cash to the new venture or one partner may contribute cash while another partner contributes his expertise and the personnel resources to operate the JV. When we establish a joint venture, typically we take the role of the manager, using our experience and expertise to supervise all of the operations of the project, while our partner/investor provides the funding for acquisition and expenses. Depending on the outcome/exit of the project,  monthly cash flow from a restructured note and capital gain from the liquidation of the note or underlying property. are split between each venture partner.