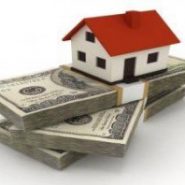 Buying and selling non-performing notes is the ideal investment strategy for people interested in truly passive cash flow, high rates of return, and an asset that is collateralized by real estate. We earn double digits on our investments with distressed mortgage debt, and we don't have to endure the gut wrenching cyclical rise and fall of the stock market.
If you're looking for a safe investment for your hard-earned money but are unhappy with the poor returns that 401k, savings, CDs, bonds and money market accounts are earning you are not alone! Today's stock and mutual fund markets are wildly unpredictable. While the potential for good returns exist in the market, it is not without substantial risk to both principal, as well as future earnings.
For anyone who might be contemplating getting out of the stock market, we highly recommend using distressed mortgage debt as an alternative or addition for your portfolio diversification.